Hila Prather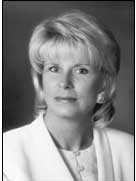 Mrs. Prather is a nationally recognized educator and Prevention Specialist. She has over 20 years of experience in developing effective Drug-Free Workplace Programs for business and industry and Drug-Free School Services for private schools in the United States. She has served as the consultant to the Georgia Department of Labor on substance abuse issues.
Mrs. Prather is originally from Jacksonville, Florida. She graduated Cum Laude from the University of Georgia. She has served on numerous state boards and coalitions and has spoken nationally on substance abuse prevention.
Mrs. Prather's consultation expertise on Drug-Free Workplace Programs provides a step-by-step approach that includes policy development, program implementation, training, certification for the Drug-Free Premium Credit Programs (in states where applicable), and compliance with the Department of Transportation's Alcohol & Drug Regulations, PART 382 (where applicable).
Mrs. Prather was featured on the 1993 University of Georgia's National Prevention Teleconference, and was selected to be on the twelve member U.S. Prevention Team to attend and give consultation at the 1993 U.S. - Japan Symposium On Education For Drug Abuse Prevention, Tokyo, Japan.
Mrs. Prather has also presented at the National Cancer Institute; the 1994 Georgia Public Health Conference; and the Georgia Governor's Advisory Council. In 1998 she was sponsored by the Georgia Department of Labor to hold multiple state-wide seminars, and was also invited by the Commissioner of Insurance, State of Mississippi, to present at the Mississippi State Insurance Day. In addition, she has testified before numerous state legislators on substance abuse law and regulation.
She currently provides consultation and administration to clients in over 40 states.
---