Case Study: Gray Television, Inc
---
Gray Television began their SPEC Drug-Free Workplace program in 1996.
The following is a recap of workers' compensation statistics reported and experienced by Gray Television in addressing the effectiveness of their drug-testing program.
FIRST STUDY:
The following is a recap of their first 3 years experience from their initial study conducted by the Gray Human Resources Department:
From 1996 to 1999, Total Cost of Claims for Gray Television dropped 73%
From 1996 to 1999, Worker's Compensation Claims dropped by 181%
Number of Reported Worker's Comp. Claims:

1996: 1 per 19.2 employees
1999: 1 per 53.9 employees **
** The above reduction were experienced while the number of employees increased from 943 to 1725 over the same time period.
Also, the company has always experienced a relatively low modifier in regards to their workers' compensation premium.
SECOND STUDY:
Gray Television conducted their second study in 2002 to address the years 1998 through 2001 (4 years).

Total Annual Workers' Comp. claims dropped:

1998: $110,737
2001: $ 29,433

Average Claim per Employee dropped:

1998: $82.82
2001: $20.15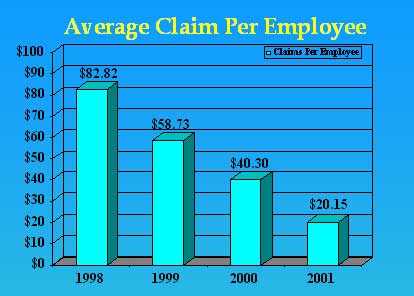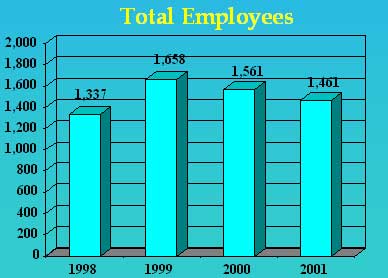 ---